WELCOME TO TK TRANSPORT AND FORWARDING (UK) LTD.
We are an international freight forwarding company offering road, ocean and air freight services worldwide. Our experienced and dedicated team is connected by a common passion for the profession to provide services at the highest level and to achieve high customer satisfaction and first class service.
Our main advantage of working with us is responsible and reliable execution of the orders entrusted to us. We are a friendly, easy to work with multilingual team, who is fluent in English, German, Polish, Hungarian and Russian languages. Our vision is to ensure the ultimate personal development of each of our team members, which will then emulate and reflect within their performance and therefore our overall productivity and reputation as a team.
We have all the licenses, permits and insurance required by law for the amount of £350,000.
We offer our premium and standard delivery services and we are rapidly (yet safely) expanding our business, notwithstanding current circumstances with COVID-19 World-Wide.
Our services include but not limited to:
We can professionally handle all types of cargo including temperature controlled goods, Out of Gauge and hazardous goods of any size from lightweight boxes to heavy machinery.
We have good relationship and contracts in place with shipping lines, airlines, hauliers and agents which allows us to get competitive rates worldwide.
By entrusting us with the services that you or your business may require, you can rest-assured that your 'precious' cargo will be safely moved without any hassle door-to-door by reliable and competent team members and in the time frame that you require.
Are you looking for transport and forwarding services at the top-quality level? You're in the right place!

FTL

LTL

OSL

WALKING FLOOR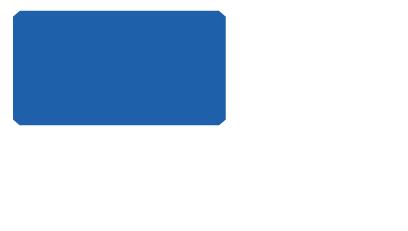 EXPRESS
FCL / LCL
FMCG
INDUSTRIAL
CONSTRUCTION
AUTOMOTIVE
We handle full truck, groupage and oversize load through all the countries of the European Union.
DELIVERED TONNES OF LOADS
Your daily tasks will include the following: acquiring new customers and maintaining co-operation with current customers Requirements: own customer base a minimum of a year's professional experience is a necessary condition! English and/or German other foreign language is also welcome and preferable We offer: a contract of employment: Basis + bonus subject to results achieved or own business activity essential working tools (laptop, phone) All interested parties are invited to submit their CVs. Please include the below clause in your CV: Please send your applications to e-mail address: office@tk-trans.co.uk
Read More »
Your daily responsibilities will include the following: procurement and sale of cargoes acquisition of new clients and maintenance of co-operation with the current clients Requirements: own customer base, a minimally year-long professional experience is a necessary condition! English and/or German, other foreign language is welcome and preferable We offer: a contract of employment: Basis + bonus subject to results achieved or own business activity essential working tools (laptop, phone) All interested parties are invited to submit their CVs. Please include the below clause in your CV: Please send your applications to e-mail address: office@tk-trans.co.uk
Read More »
Your daily tasks will include the following: acquiring new customers and maintaining co-operation with current customers Requirements: own customer base a minimum of a year's professional experience is a necessary
Read More »
Your daily responsibilities will include the following: procurement and sale of cargoes acquisition of new clients and maintenance of co-operation with the current clients Requirements: own customer base, a minimally
Read More »